COVID - Secure - Keeping you safe
Your safety is my first priority, and as such I have undertaken a very detail risk assesment of every step that goes into providing you with the best treatment. .
There are 16 steps within the risk assessment, and I've ensured your safety is addressed at each step.
Please see below image (click to see more detail) that summaries the changes I'm making from start to finish on every appointment: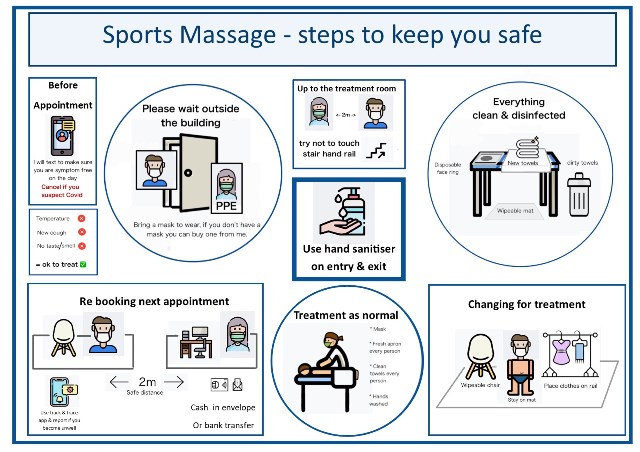 Please click here to see my COVID secure certificate.